Continuation of the modernization and decarbonisation strategy of the European freight locomotive fleet
RIVE Private Investment ("RIVE"), a subsidiary of the Elyseum Group, has acquired 7 factory-new DE18 locomotives (latest diesel-electric locomotive dedicated to shunting and light mainline operations) from Vossloh's, the German leading manufacturer of shunting locomotives in Continental Europe. Those locomotives are compliant with the latest EU environmental and noise regulations, and each of them will save 680 tons of CO2 per year in comparison to road freight.
The seven locomotives are operated under long-term contracts by Deutsche Bahn Cargo, the rail freight division of Deutsche Bahn AG, giving RIVE a steady flow of foreseeable revenues over the full term of the lease. In addition, with low depreciation over time and optimum maintenance of its assets provided by Vossloh under a Full-Service contract, RIVE will benefit from a strong visibility on the assets' residual value.
To complete the financing of the transaction, senior debt was provided by a German financial institution with a strong position in the transportation sector, KfW-IPEX Bank.
Northrail, a leading technical asset manager and RIVE's historical partner, will be the operating partner, acting as lease manager and remarketing agent on the whole portfolio. Camille Brunel, Partner at RIVE Private Investment, declares : "The transaction strengthens RIVE Private Investment strategic position in the railway sector, aiming to support the energy and environmental transition policy in Europe".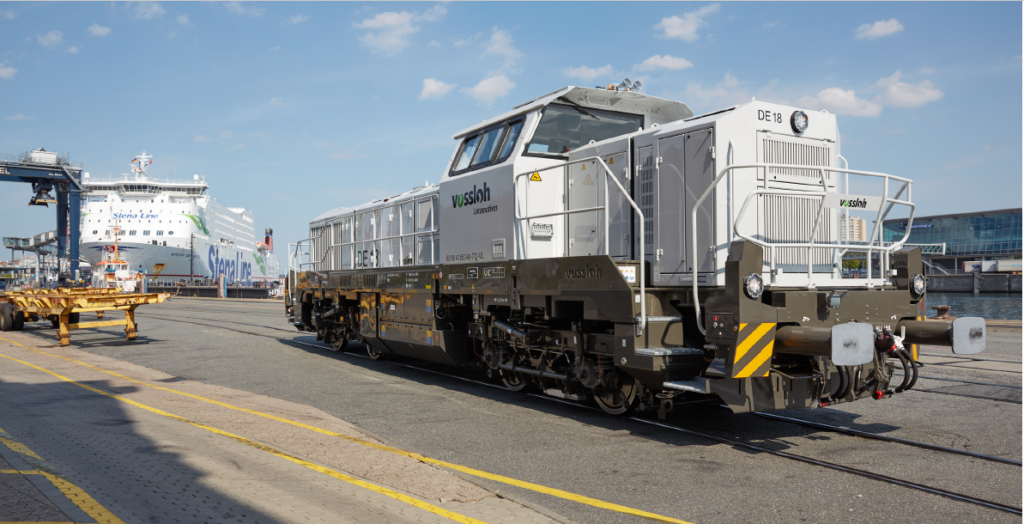 According to the European Environmental Agency, rail is one of the most energy-efficient transport mode for freight with a 6-times lower specific energy consumption per tkm than road and 66% lower CO2 emissions than the equivalent freight trucks journey.
This transaction supports the continuous growth of RIVE Private Investment asset-based activity through the expansion of its footprint in Continental Europe. Thanks to its proprietary deal flow and experienced team, RIVE Private Investment intends to further develop this resilient strategy over the coming years.
About RIVE Private Investment
RIVE Private Investment is an independent Private Equity firm created in 2013, with offices in Paris, Geneva, Luxembourg, and Hamburg.
RIVE Private Investment offers investment services in private equity with a focus on sustainable infrastructure and tangible assets.
Pioneer in the field of renewable energy investment, RIVE Private Investment has proven experience in investment strategies contributing to the energy transition. During the past years, those teams have financed more than 100 plants, representing over 850 MW and over €1.3 Billion of capital and debt investments.
RIVE Private Investment forms part of Elyseum Investment Group, an independent investment group combining a portfolio of €2.5 Billion in private equity, real estate, and financial markets.