Launch of a new investment vehicle dedicated to hotel development financing in the United Kingdom
Elyseum Real Estate is pleased to announce the launch of a new investment vehicle dedicated to mezzanine financing for hotel development projects in the United Kingdom.
Elyseum Real Estate has identified mezzanine financing in the United Kingdom as an attractive opportunity in terms of risk/return profile, resilience and depth of the market. Indeed, the UK hotel sector is growing strongly and is one of the most dynamic in Europe, boosted by international leisure travel and a weak pound. Despite the uncertainty related to Brexit, there is still room for more developments with occupancy levels at above 83% for London (above 76% for the rest of the country) in 2019 and resilient ADRs. This specific situation will provide attractive opportunities in an environment where finding competitive funding from traditional financial institutions has proven to be more difficult.
Romain Cohen, Managing Partner at Elyseum Real Estate was quoted saying: "Elyseum Real Estate structures the financings in such a way as to mitigate risks: typically we limit our risk by having semi or quasi guaranteed exit (through the pre-sale of the freehold at completion of the works), but also by selecting experienced counterparties and by making sure that the agreements for construction, franchise and management are pre funding conditions".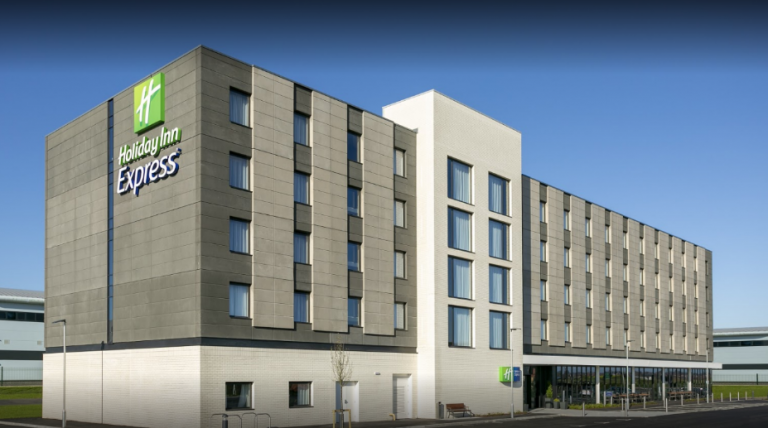 Elyseum Real Estate has allocated £40 Million for this strategy with the intention to build a diversified portfolio in terms of geographic areas in the UK and always with experienced hotel developers, construction teams, world leading franchisors and hotels operators.
In this context, Elyseum Real Estate is pleased to announce the completion of the first two financings for (i) a one hundred and thirty eight room Holiday Inn development strategically located close to the new nuclear power station Hinkley Point C in Bridgewater (a twenty year project which will ultimately generate 7% of the electricity for the UK), Somerset, with a bar, a restaurant, a conference room and sixty four car parking spaces and (ii) a one hundred and thirty room Hampton by Hilton (plus rooftop restaurant and ancillary retail) development in Canterbury strategically located on St Margaret's Street within the retail center of the old town and within close distance to the world know Cathedral of Canterbury. Both projects benefit from a semi guaranteed exit through the pre-sale of the freehold (completed prior to funding) to top tier pension funds scheduled at Practical Completion of the works.
The completion of these financings confirms Elyseum Real Estate's ability to provide flexible and customized solutions to support investors. Based on its expertise, proven track record and proprietary deal flow, Elyseum Real Estate intends to further source, complete and manage such hotels development mezzanine financings.
About Elyseum Real Estate
Elyseum Real Estate is an independent real estate investment firm based in Paris, London, Geneva and Luxembourg.
The company structures real estate investment solutions for institutional investors and family offices, both in equity and debt. We manage income generating, value add and opportunistic assets both in established and emerging markets. We operate either directly or through a network of best-in-class local partners with deep market knowledge.
Elyseum Real Estate forms part of Elyseum Investment Group, an independent investment group managing over €1.5 Billion of assets in private equity and real estate.