Redevelopment of a 45,100 SQM mixed-used scheme in Porta Vittoria, Milan
Elyseum Real Estate is pleased to announce its participation in the redevelopment of a 45,100 SQM mixed-used scheme in Porta Vittoria, Milan.
The scheme includes 166 residential flats, a 250-room hotel as well as office and retail space. It is located between the main city centre of Milan and the airport of Linate, just by a new underground station. The neighbourhood is mainly residential but also provides for commercial space and it is served by main roads and public transport. The property faces a park with several amenities and is adjacent to Esselunga, an established national superstore.
Previously acquired under specific conditions following a bankruptcy in 2015 (works were only partially completed), a significant restructuration process has been conducted over the past years in order to ensure the proper execution of the remaining works within 12 months following the acquisition together with the forecasted sale of the various units over the next 24 months.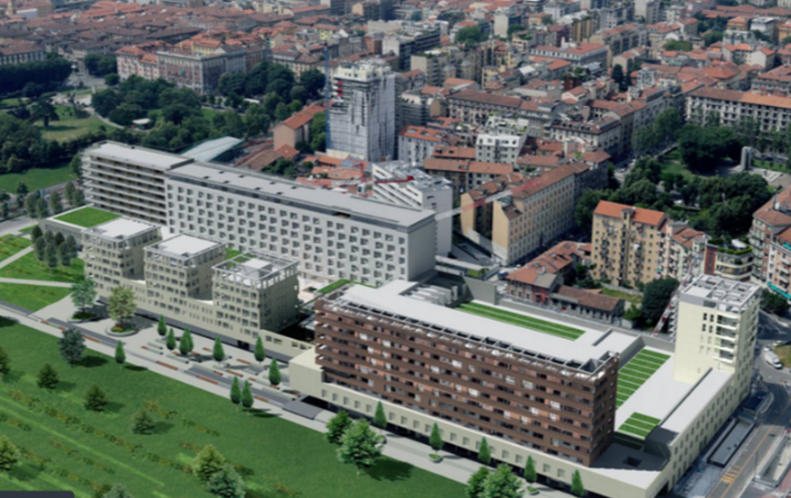 Romain Cohen, Managing Partner at Elyseum Real Estate was quoted saying: "This investment confirms our ability to identify and execute opportunistic deals in various geographies. Italy's residential capital values still at around 60% of their previous peak, and Milan is comforting its position as Italy's economic power heart with strong underlying economic credentials. We were able to invest in a distressed opportunity where most risks had already been eliminated. This opportunity was brought to us by an operating partner with whom we have successfully completed several transactions. The conjunction of those conditions made it a relevant opportunity for us to consider"
This acquisition reinforces the development of Elyseum Real Estate's portfolio outside of its domestic markets and highlights the quality of its network of local operating partners that provide assistance in the identification, analysis and implementation of investments.
About Elyseum Real Estate
Elyseum Real Estate is an independent real estate investment firm based in Paris, London, Geneva and Luxembourg.
The company structures real estate investment solutions for institutional investors and family offices, both in equity and debt. We manage income generating, value add and opportunistic assets both in established and emerging markets. We operate either directly or through a network of best-in-class local partners with deep market knowledge.
Elyseum Real Estate forms part of Elyseum Investment Group, an independent investment group managing over €1.5 Billion of assets in private equity and real estate.